Chris North
Associate Director of DAC

Chris North is a Professor of Computer Science at Virginia Tech. He is the Associate Director of the Discovery Analytics Center, and leads the Visual Analytics research group. He is the principle architect of the GigaPixel Display Laboratory, one of the most advanced display and interaction facilities in the world. He also participates in the Center for Human-Computer Interaction, the Hume Center for National Security, and is a member of the DHS supported VACCINE Visual Analytics Center of Excellence.
He has served as General Co-Chair of IEEE VisWeek 2009, and as Papers Chair of the IEEE Information Visualization (InfoVis) and IEEE Visual Analytics Science and Technology (VAST) Conferences. He has served on the editorial boards of IEEE Transactions on Visualization and Computer Graphics (TVCG), the Information Visualization journal, and Foundations and Trends in HCI.
He has been awarded over $6M in grants, co-authored over 100 peer-reviewed publications, and delivered 3 keynote addresses at symposia in the field. He has graduated 8 Ph.D. and 14 M.S. thesis students, 4 receiving outstanding research awards at Virginia Tech, and advised over 70 undergraduate research students including several award winners at Virginia Tech's annual undergraduate research symposium.
His research seeks to enable people to interactively visualize and explore big data for discovering new insights, by establishing usable, effective, and scientifically grounded methods for visual interaction. His current research themes focus on creating powerful interactions for computational analytics that respond to human cognitive sense making activity, and exploiting large high-resolution displays to create rich embodied-interactive spaces.
He earned his Ph.D. and M.S. in computer science from the University of Maryland, College Park.  He received a B.S. in computer science and mathematics from Carnegie Mellon University.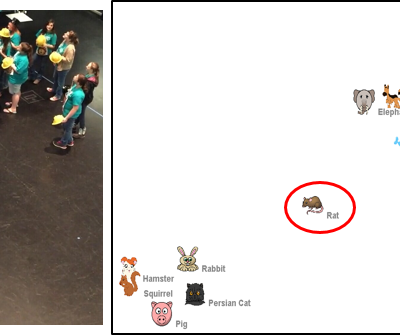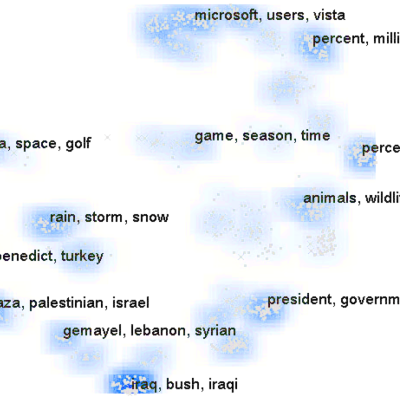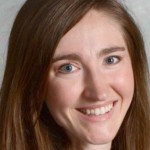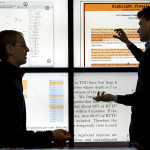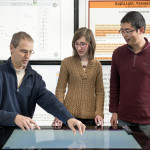 Chris North's Timeline
Year: 2000
Director's Award for Innovation, U.S. Bureau of the Census
Year: 2001
Ph.D. in Computer Science, University of Maryland, College Park
Year: 2007
Faculty Fellow of the College of Engineering, Virginia Tech
Year: 2008
Visiting Researcher, Microsoft Research
Year: 2014
Dean's Award for Research Excellence, Virginia Tech