Thomas Jefferson High School student's DAC summer internship leads to his first publication — Jason Wang presents paper at IEEE International Conference on Big Data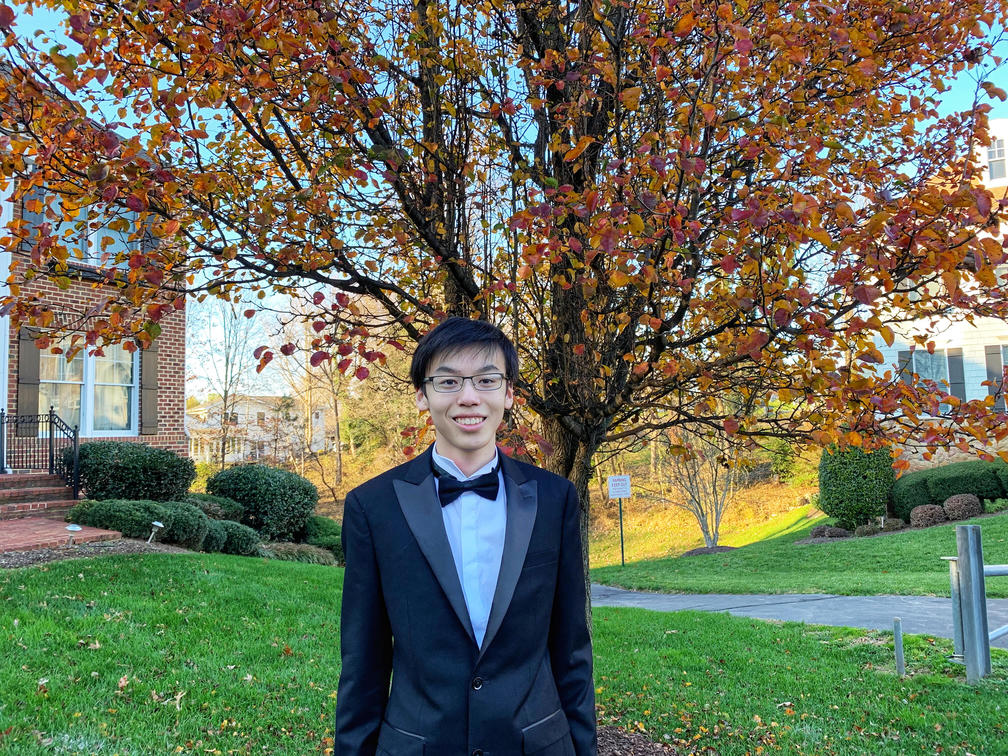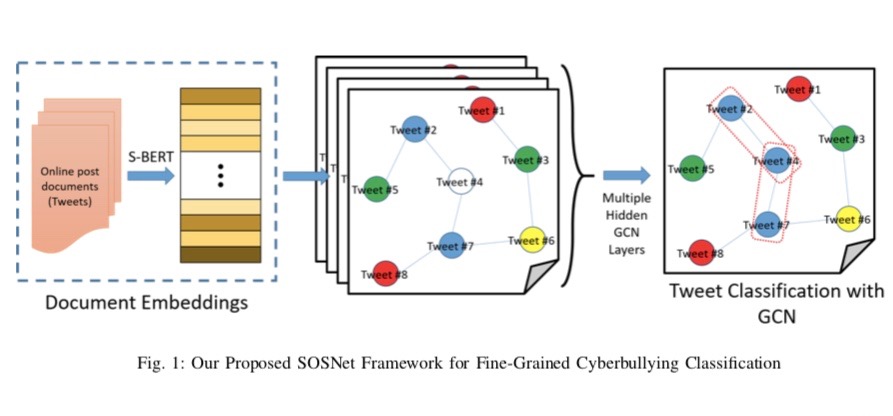 What was Jason Wang's most important takeaway as a research intern at the Discovery Analytics Center last summer?
Reflecting on his experience, Wang, a senior at Thomas Jefferson High School for Science and Technology in Alexandria, Virginia, said that the two most valuable things he learned are first, while some of the approaches you try do not work as planned, they could serve as stepping stones to the final model and second, "speak up and be unafraid of sharing failures so as not to get stuck in a single direction."
Wang, whose interest lies in social media mining and natural language processing, worked under the supervision of Chang-Tien Lu, professor of computer science, and Lu's Ph.D. student Kaiqun Fu.
"Jason actively joined our weekly group seminar discussions, and collaborated with my senior students on advanced research topics in deep learning and social media analysis," said Lu. "He wrote a high-quality research paper which is an important step towards active anti-cyberbullying measures for the increasingly digital world that we all live in and contributes to my ongoing research on social media mining and event detection."
Lu encouraged Wang to submit the paper, "SOSNet: A Graph Convolutional Network Approach to Fine-Grained Cyberbullying Detection," to the 2020 IEEE International Conference on Big Data. It was accepted and Wang presented it earlier this month.
During the research process, Wang found few publicly available datasets with precise enough cyberbullying labels to train his algorithm. He overcame this challenge by labeling thousands of tweets by modifying dynamic query expansion (DQE) to enable semi-supervised online generation of specific types of cyberbullying tweets.
"I was able to do this by iteratively growing a small set of seed tweets via Twitter queries," Wang said.
The IEEE International Conference on Big Data was held remotely but Wang answered questions live.
"I thought that being questioned by other researchers would be daunting, but in the heat of the moment it was actually pretty exciting that they were taking interest into my work," Wang said. "I am grateful for my mentors' guidance and support throughout this whole process."
(Note: If you are a high school student with an interest in pursuing an internship at the Discovery Analytics Center, please contact Wanawsha Shalaby with a resume and areas of interest.)